July 2, 2014
Your child's summer break is fast-approaching. A break from what, one might ask? A break from homework, oral presentations, tight routines, winter clothes, yellow buses, school bells, teachers and so on. Your child will finally get to relax and enjoy summer; an ideal time for the enhancement of his learning achievement. This can be done by visiting a museum, carrying out scientific experiments (using a little water, sand and sun), doing mathematics (slicing pizza or counting pebbles) or socializing with friends from the neighborhood. But did you know that the best way for your child to retain academic knowledge involves cultivating reading habits in him?
Research confirms that children who read a lot during summer tend to show increased retention of school contents when they go back to school in September. However, although this reading factor is highly important, there are other considerations. Reading skills are essential to academic success. For that reason, it is important to integrate reading time with the summer routine. Such an activity allows your child to continue to learn about various subjects, to improve his vocabulary skills, and to dream of enchanted places! This is why reading should be a regular part of your daily summer routine.
Here is how you can add value to the summer season through reading.
Enjoy outdoor reading
You have a beautiful balcony? Why not take advantage of the sun and read outside? You are a role model for your child; offer constructive suggestions about where to read. You take strolls in the park with your family? Why not bring a large blanket and books? After being outside, climbing trees, playing on the swing or playing games for some time, your child will want to quench his thirst, lay in the shade, drink water (using one hand) and read a book (using the other). Other ideas include setting up a reading space or pitching a tent in your backyard. Explain to your child that this space is the ideal place to read and unwind. Be creative!
Establish daily themes
In early summer, my children love to hunt bugs. To make things more interesting, I drop off books about insects on the table. I get my sons interested in consulting books as soon as they ask questions like "How many insects are there in Quebec?" and "Do you think it's a moth?"
Your child is more of an outdoor explorer who likes to wander the trails and contemplate rivers and gardens? Then make sure you get books about life on planet Earth, storms, climate change, wildlife or agriculture. Lead him to discuss his experiences and readings with you.
You are planning to visit a new area with your children? Why not get them to read on the attractions? You are more into camping out? Be sure to bring a few good books and flashlights! Observe your children and provide them with reading materials that will have the effect of developing their interest and stimulate their curiosity.
Encourage reading among family members
A bit like a coach would do, don't hesitate to change your lines during school vacations. For example, the firstborn reads to the youngest; dad reads to baby; the eldest and youngest switch roles, grandma and grandpa join their team, etc. Encourage different combinations ― you will all gain something!
Do not respond to your child's questions!
Know that the trick here is not to answer your child's question; instead suggest that he look for an answer by consulting a source of reading materials (e.g. answers to questions relating to the news, the weather or Albert Einstein can be found in the paper or on the Internet ― encourage your child to read!). Provide him with the support he needs to develop independence and conduct a personal search of information. Remember that all questions are welcome. Be strategic! Also remember that no answers are needed ― just reading materials!
Visit different libraries
Why not visit Montreal's Grande bibliothèque or your local public library? The air conditioning and peaceful atmosphere of these buildings can have the effect of enhancing your children's vacations. You can also enroll your little ones in literacy activities (including reading and story-time). Sometimes, simply changing environment can be quite facilitating for the reader. In short, the library is an inexpensive (and greatly appreciated) outing option!
In conclusion
Some children do not naturally choose reading as a recreational pursuit and thus need a little helping hand. As parents, we can assist our children in integrating reading into their vacation routines. Confucius once said: "The joy is in everything. The question is to extract it." I wish all of you many exciting and memorable reading moments with your children.
Enjoy!
www.Pouvoirdelire.com (French only)
http://naitreetgrandir.com/fr/dossier/lire-aux-tout-petits/ (French only)
My book (for more reading tips): Trucs Lecture pour transmettre l'amour de la lecture aux petits et aux grands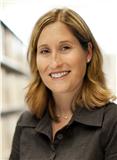 Julie Provencher -- Mother/Teacher/Lecturer
Follow me on Twitter: @Pouvoirdelire
Website: www.pouvoirdelire.com